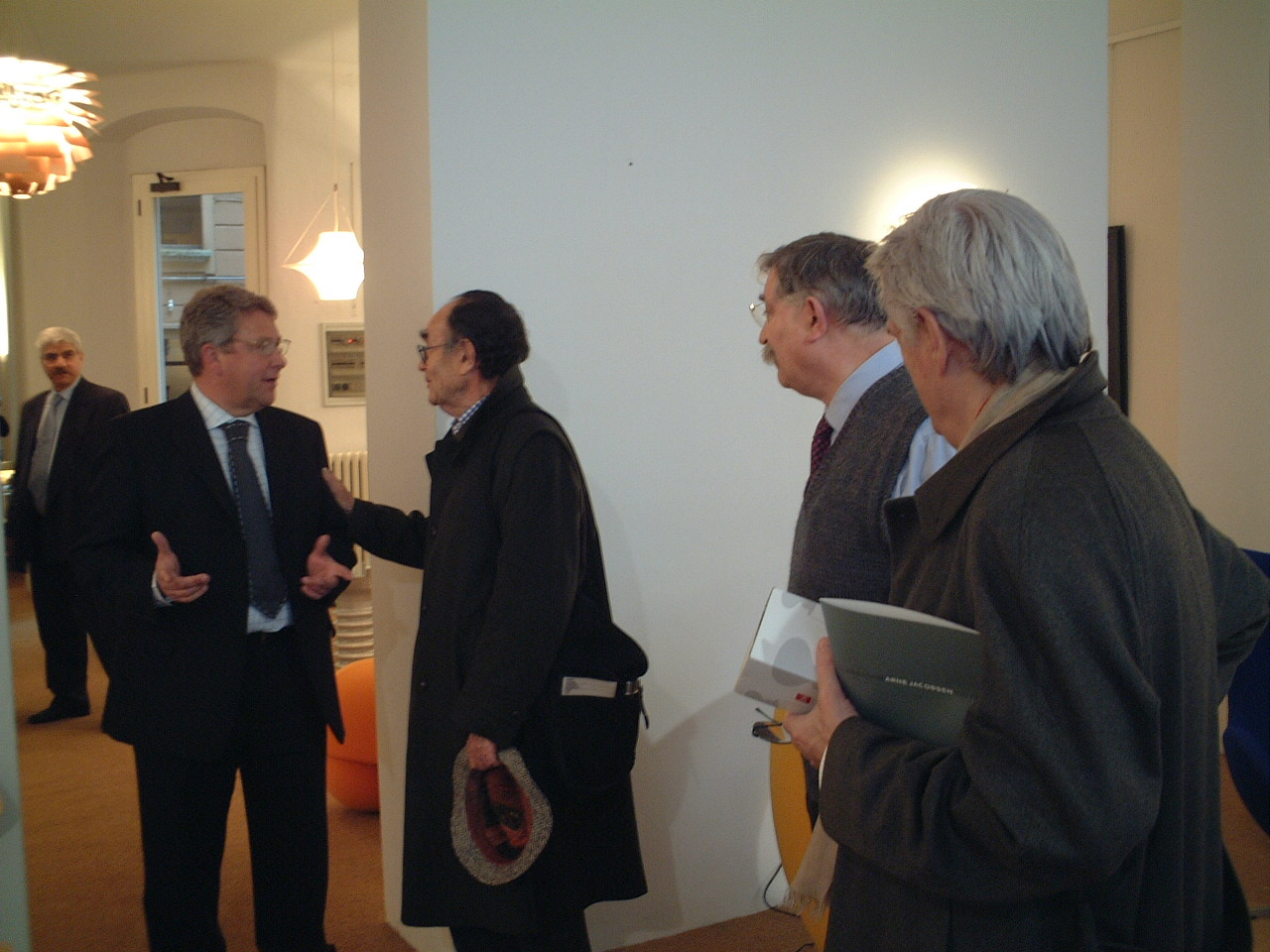 Marco Contini in showroom with Vico Magistretti and Niels Jorgensen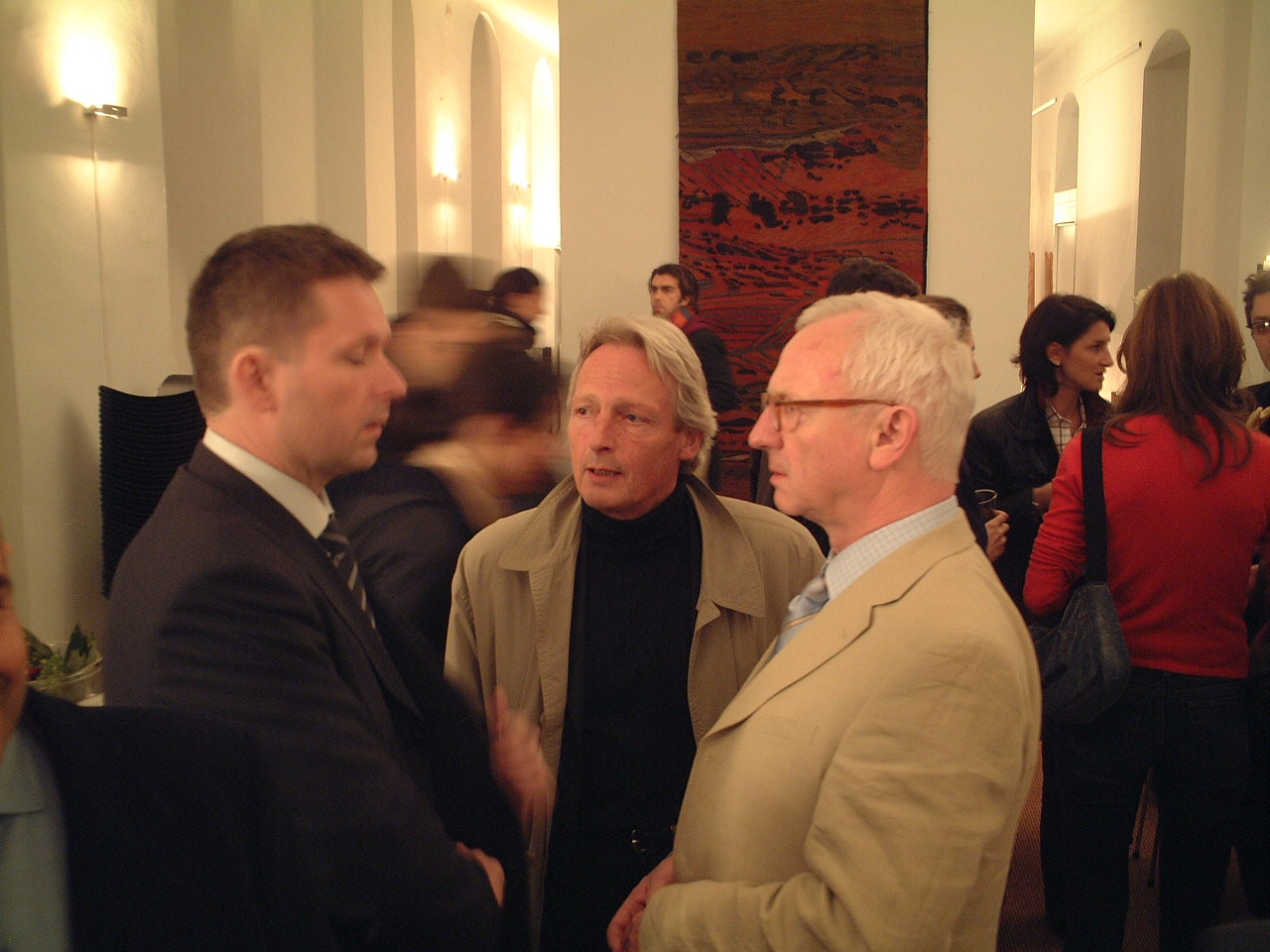 Alfred Homann in our showroom. 2002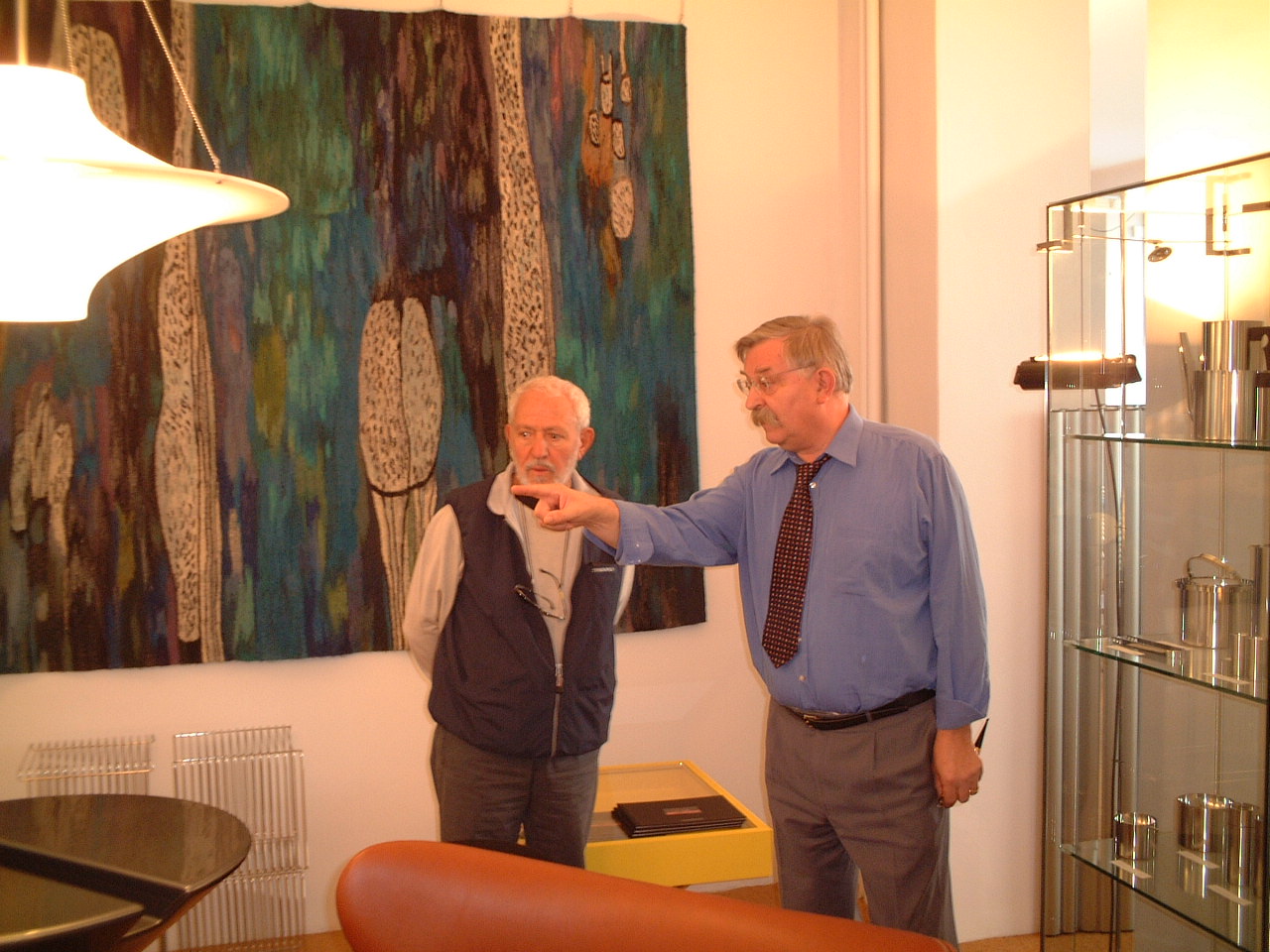 Paolo Lomazzi with Marco Contini
Eero Aarnio and Marco Contini. Colonia 2004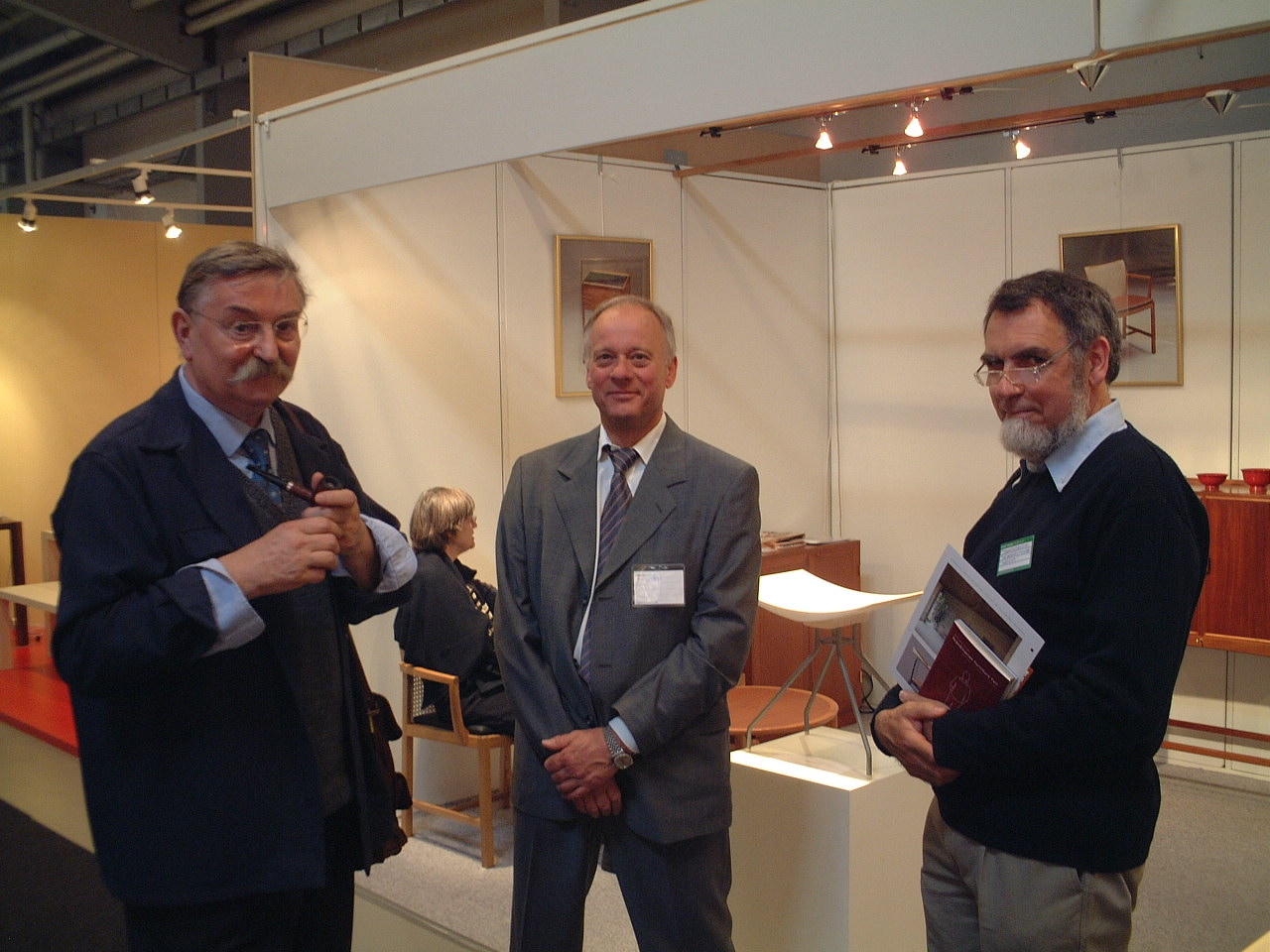 Marco Contini with Rud-Rasmussen and Niels Roth Andersen.
Marco Contini with Erik Magnussen. 2003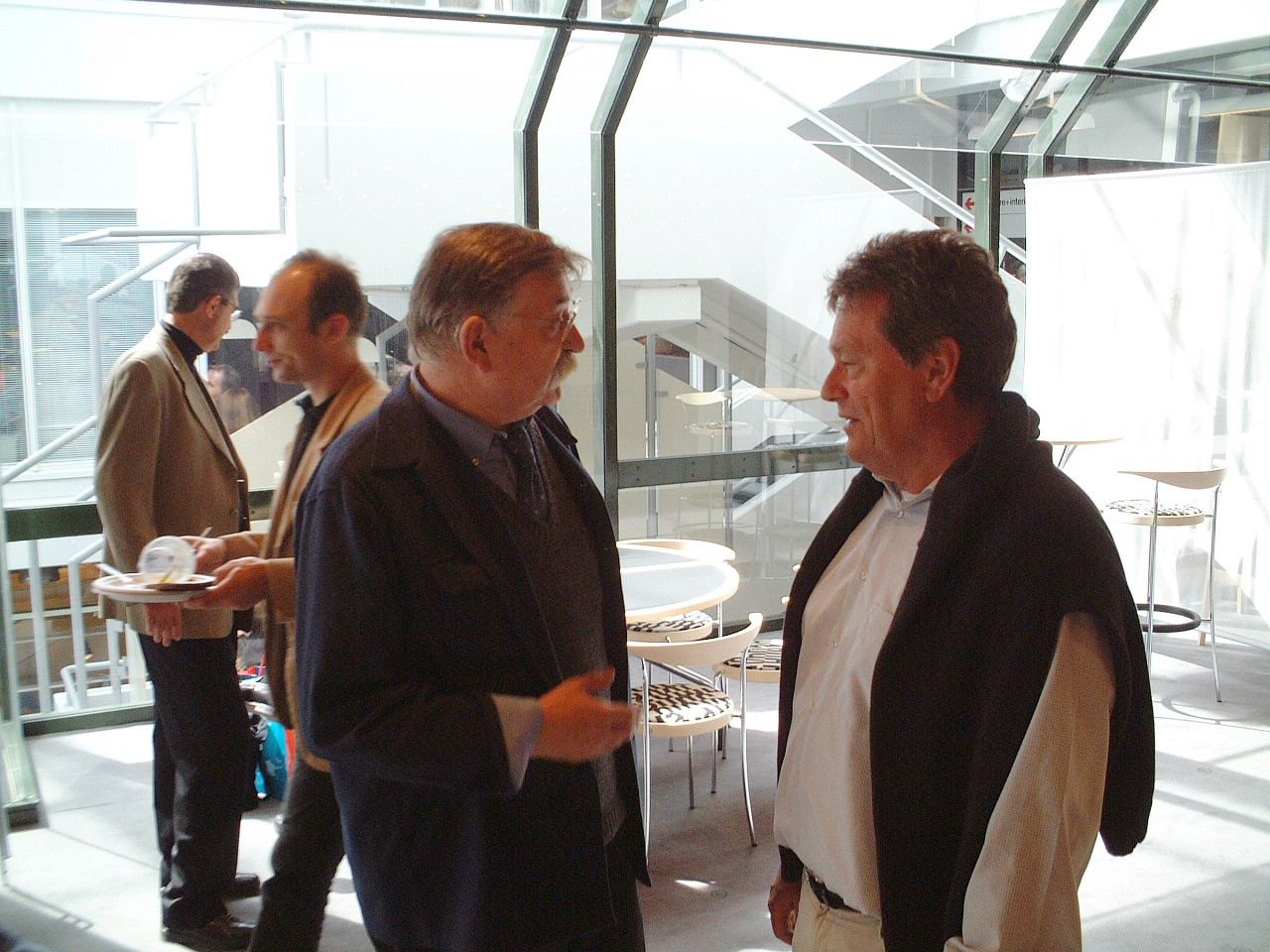 Marco Contini with Johnny-Sorensen. 2003
Marco Contini between Hans Sandgren Jakobsen and Kasper Salto.
MC SELVINI, founded in 1926, is a reference point for Danish and Scandinavian design, although furniture selection does not only include Nordic designers.
Choosing a layout based on architects is motivated by the fact that they are names of all resonant internationals, while the brand of their "publishers" is often not well-known to a non-public audience.
The frequent attendance and the relative personal friendship with many of the architects proposed justify the pride of MC SELVINI for the presentation of a collection that offers a wealth of almost unique choice. This presentation is in fact the result of constant and passionate research in the field of design.
Some products are well-known to the Italian public, while others are less due to reduced circulation and consequently low diffusion.
Much of the presented objects, especially the seats, can be defined as cross products in the sense that they are suitable for both office and community use and residential use; for example, Arne Jacobsen chair 3107 can be place indifferently in a kitchen as in a bank's meeting room.
Some objects have been designed over 50 years ago, others are much newer. The belief of MC SELVINI is that they are all classic and timeless objects because they arise from an intellectual exercise and simply do not follow the fashions. Certainly some shapes are related to art, but the relationship between form and function is always correct.
Alvar Aalto said that a project has succeeded if, looking at it, do you feel ok.
This is a feature that unite all the objects we have introduced.
David Contini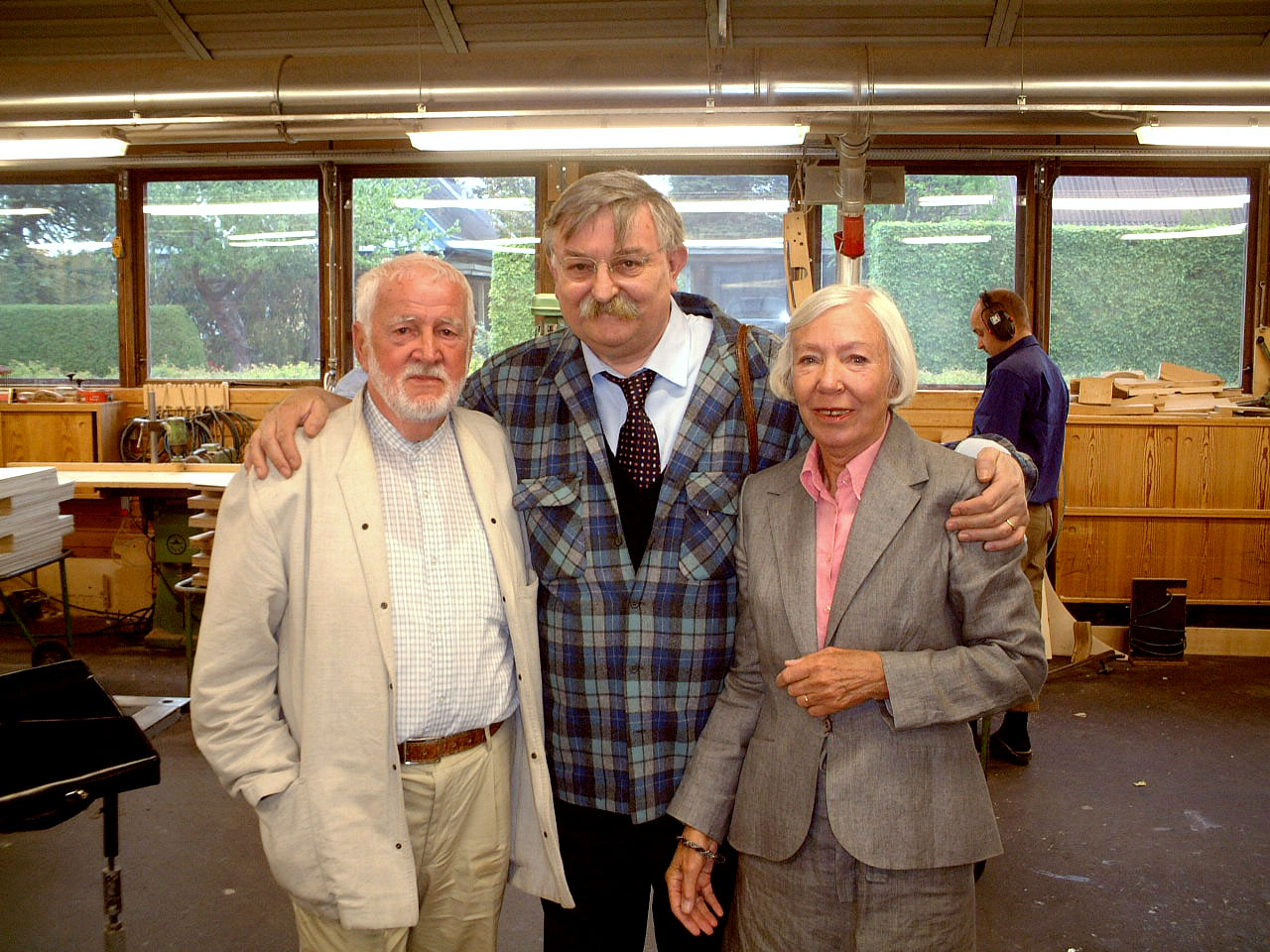 Marco Contini between Anne Kjaerholm and Ejnar Peterson in factory PP to Allerød.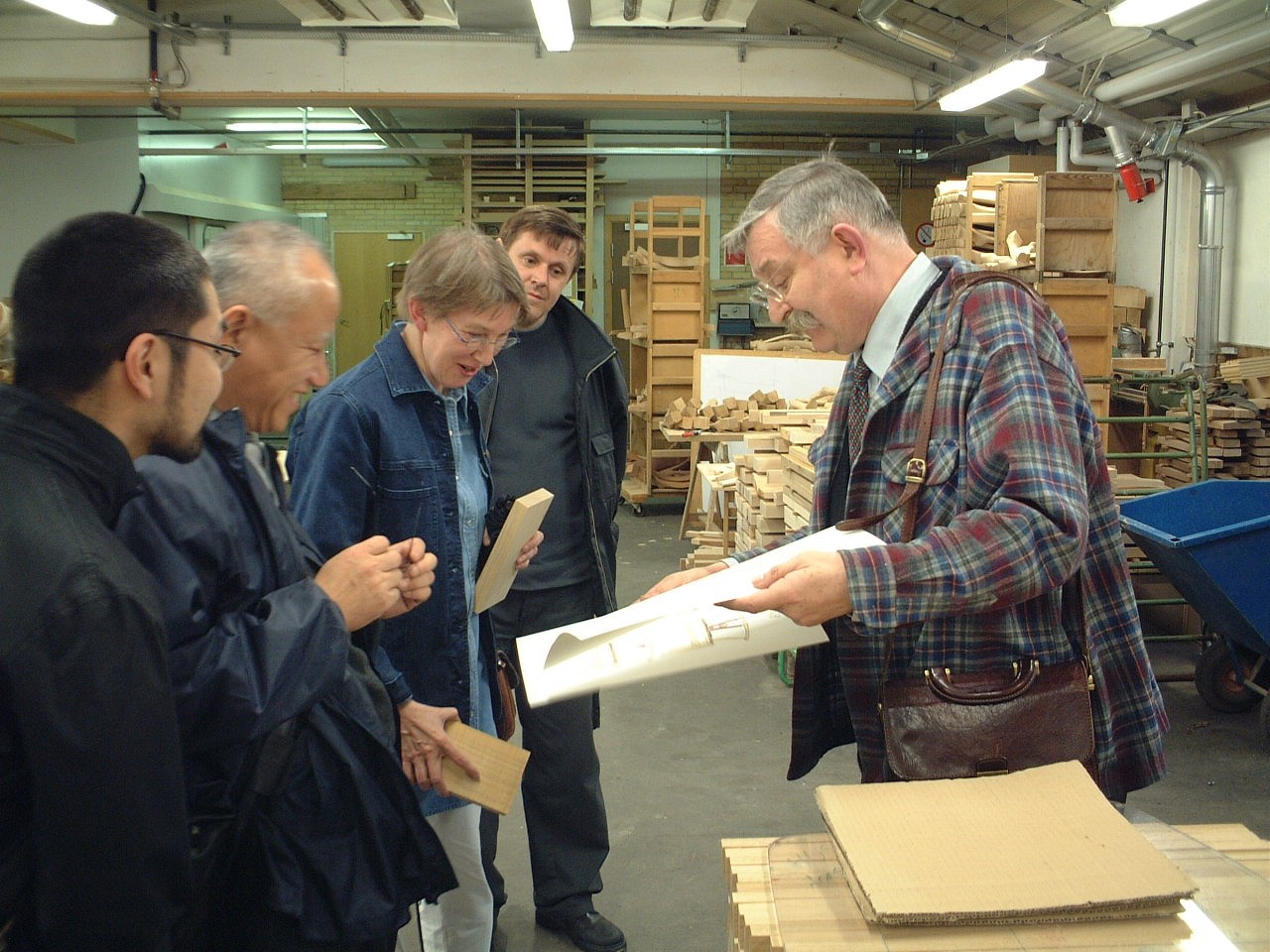 Marco Contini with Marianne Wegner in factory PP to Allerød.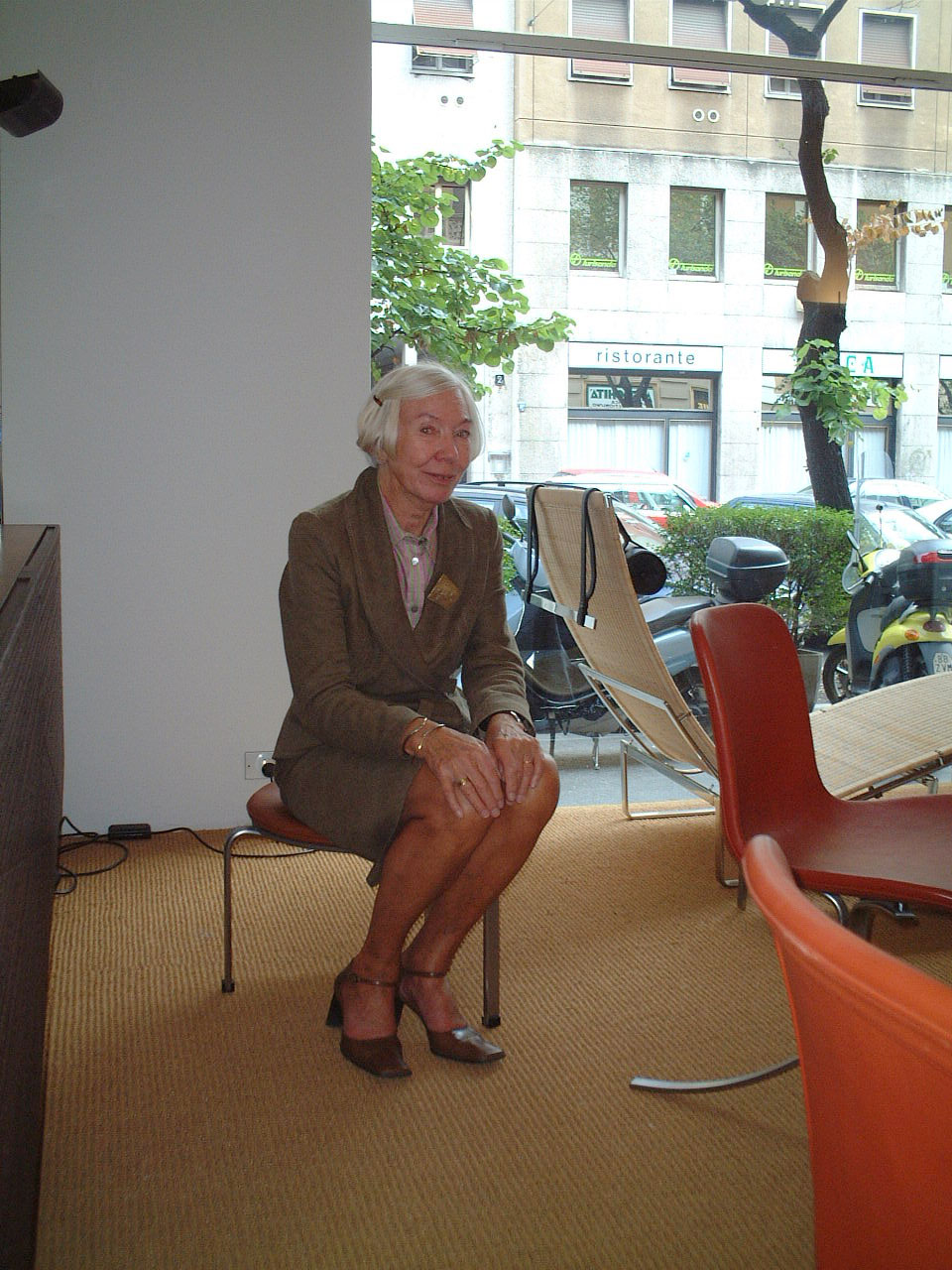 Anne Kjaerholm in our showroom. October 2004